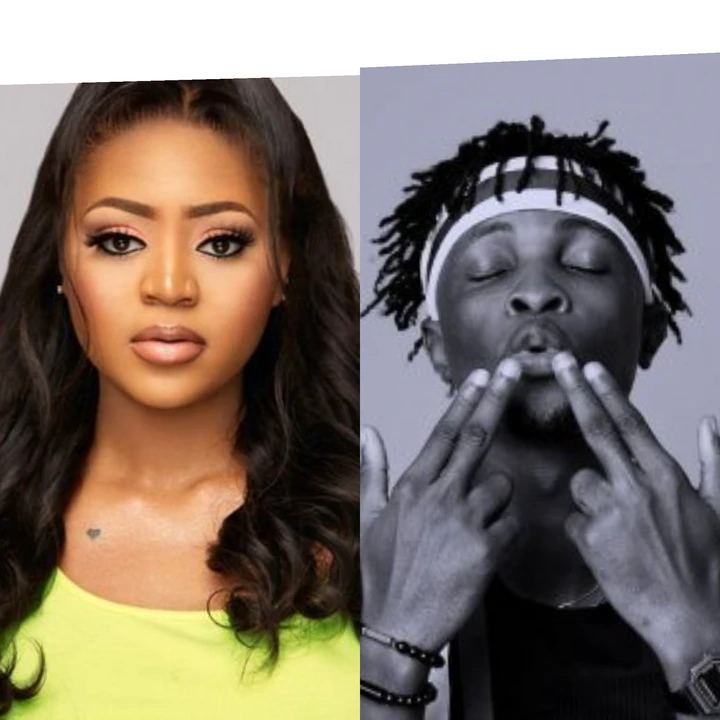 According to Regina, she said she is going to spend 200,000 naira voting for Laycon and she will equally use his son's phone to vote.
WhatsApp Group NJW Update
He adviced that everyone comes out to vote for Laycon and never relent.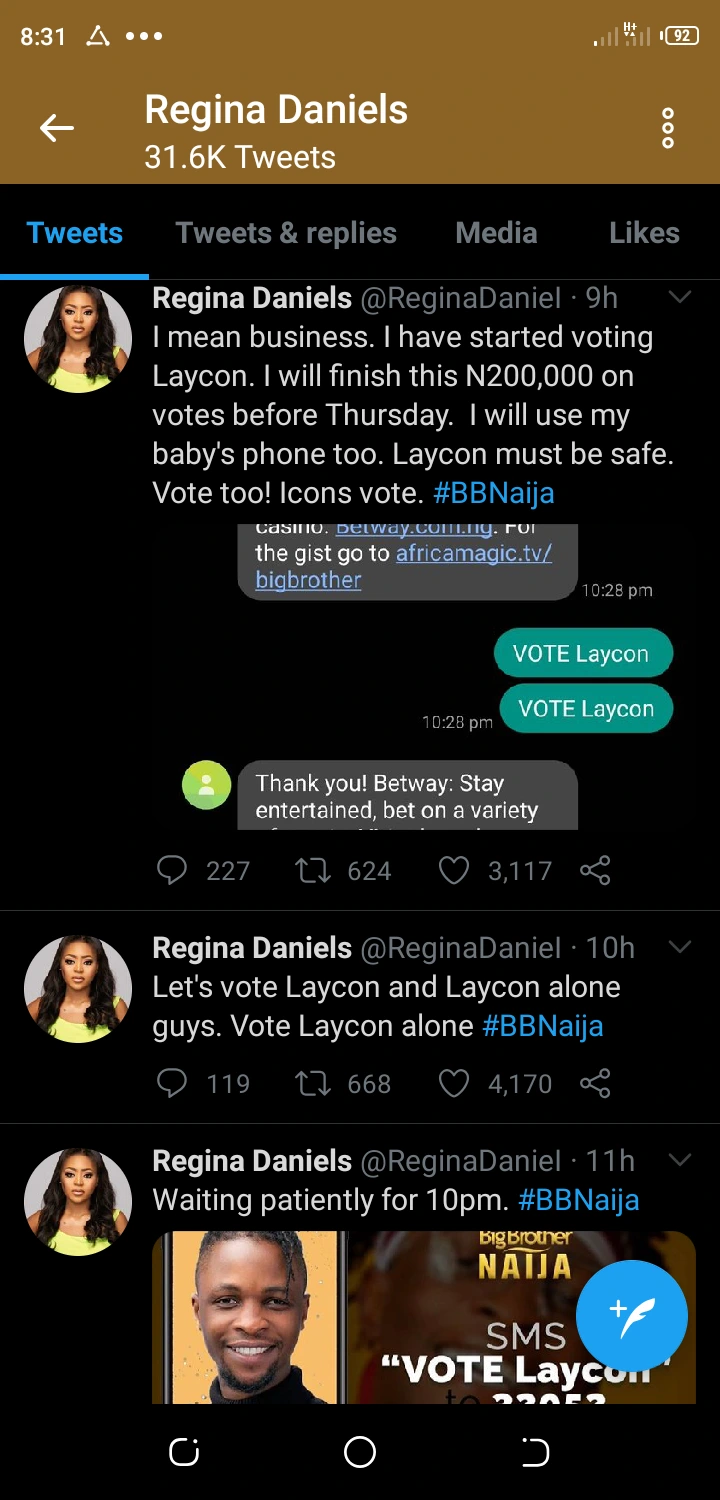 When grace finds someone, every protocols break. When Laycon first entered the BBNaija house, a lot of people thought he was not going to make but his personality is beyond what people think and that kept coming out everyday till now that everybody loves him so dearly.
Most Nigerian celebrities have taken it upon themselves to support Laycon and this week, Regina Daniel said her mind about supporting him with utmost love.