Portable Responds To Johnny Drille's Call For A Hit Song "Street Fame"
However, came back on Instagram to reveal he is heartbroken because no one fainted for him. Johnny Drille said it was disappointing that no one recognized him and revealed that he would be switching music genre and also meet portable for some street fame.
Reacting to the video making rounds on the internet, Portable told Johnny he could relate to his story. According to Portable, the same happened to him when he was still in Abuja.
Portable recounted how he hustled for 10 years with nobody knowing it until he sang Zazoo and his life changed. He informed Johnny Drille not to give up on the street fame and he is feel to switch genre. Portable also revealed he is ready to help him make street songs if he wants to.
See post below;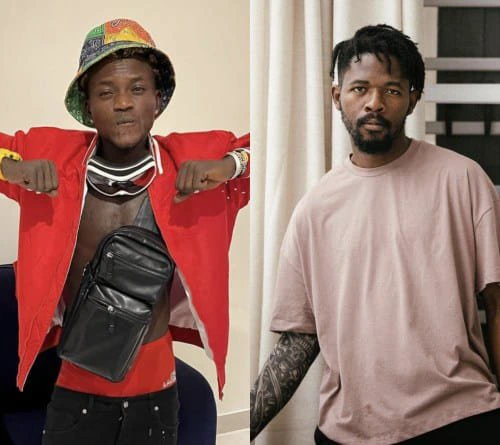 Portable has finally responded to Johnny Drille's request.
The controversial singer took to his Instagram page to motivate Johnny Drille after he revealed nobody recognized him on the streets of Lagos. Recall that JD carried out a social experiment wearing a nose mask to see if people would recognize him on the streets