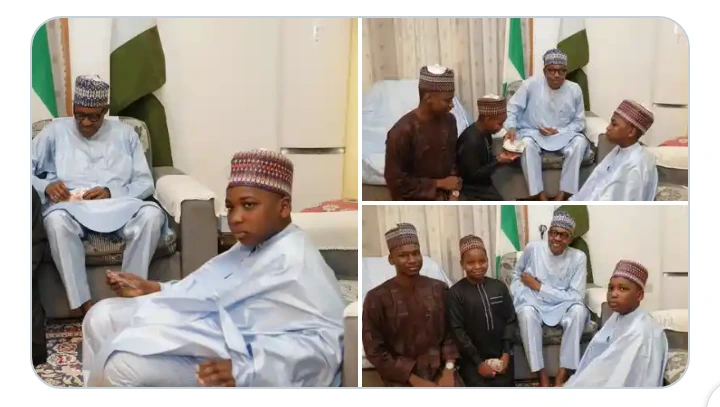 The pictures of president Mohammadu Buhari and some children who appeared to have gone to pay the president a visit has surfaced online, and in the pictures we could see that the president was giving these young boys money, five hundred notes, but what is causing reactions online is the small amount people perceived he gave to the young boys as compared to his status as the president of the federal republic of Nigeria.


In the pictures Buhari was seen bringing out some amount of cash in five hundred naira notes and distributing to the young boys, but based on what people could see the young boys holding they concluded that it was N1,000 that the president gave to the boys, which then led to the conversation of president Buhari being a stingy person. They came online to abuse the president saying as rich as he is he couldn't give the boys an amount of money that is more substantial than that.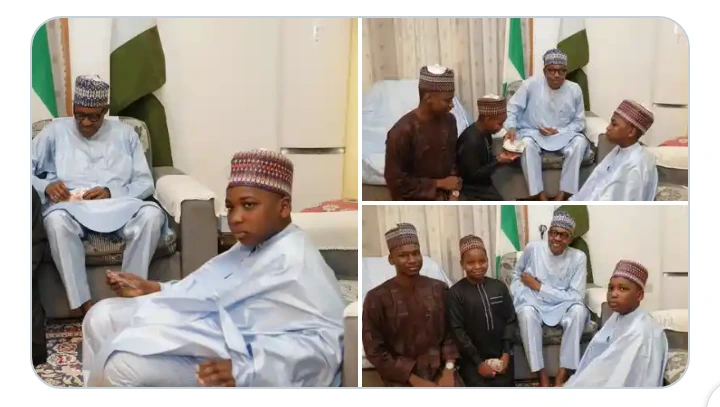 But while some were okay with what the president gave to the boys, saying the amount was kind of suitable for their age, and besides for them to be able to visit the president like that they must come from an influential family and whether the president gave them money or not it wouldn't make a difference in their life, as they appear to have more than enough. Some said that the president just gave them the N1,000 because of the presence of the camera that he would definitely transfer a better amount to their bank account later.

Comments
0 comments