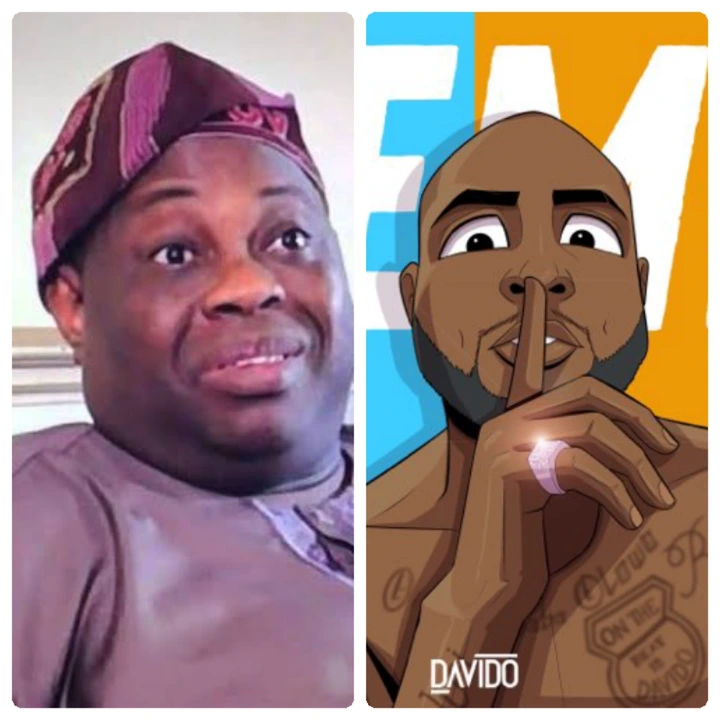 Dele Momodu is a Nigerian journalist and businessman who is popularly known as the CEO of Ovation international while Davido is a popular Nigerian musician, songwriter and producer who is popularly known for his achievement in the music industry.
WhatsApp Group NJW Update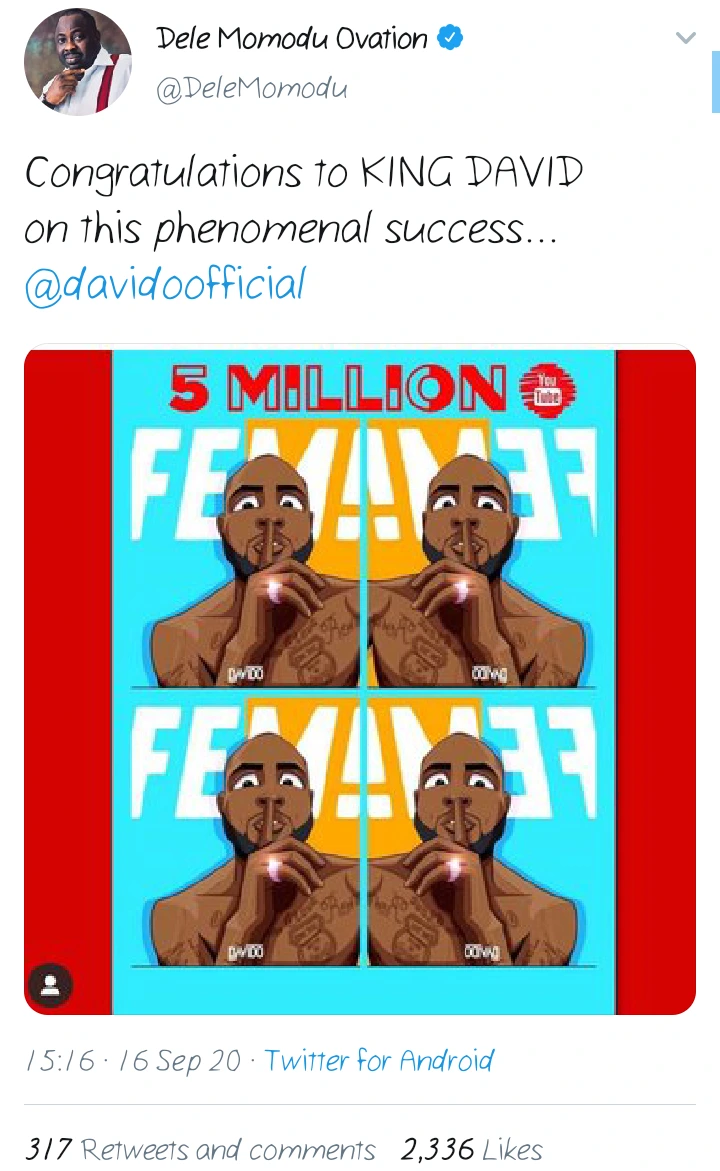 Recall that Dele Momodu and Davido previously involved in a huge beef after the abduction saga between Davido and Sophia Momodu (Dele Momodu's niece) but it seems that the issue has been resolved.
Dele Momodu took to his official twitter account to express his opinion on Davido's trending new song titled FEM and this sparked a lot of reactions in the comments section of Dele's post.
Dele Momodu claimed that Davido's new song is a success and he congratulated him through the post then he shared a picture of showing the Davido's achievement on YouTube.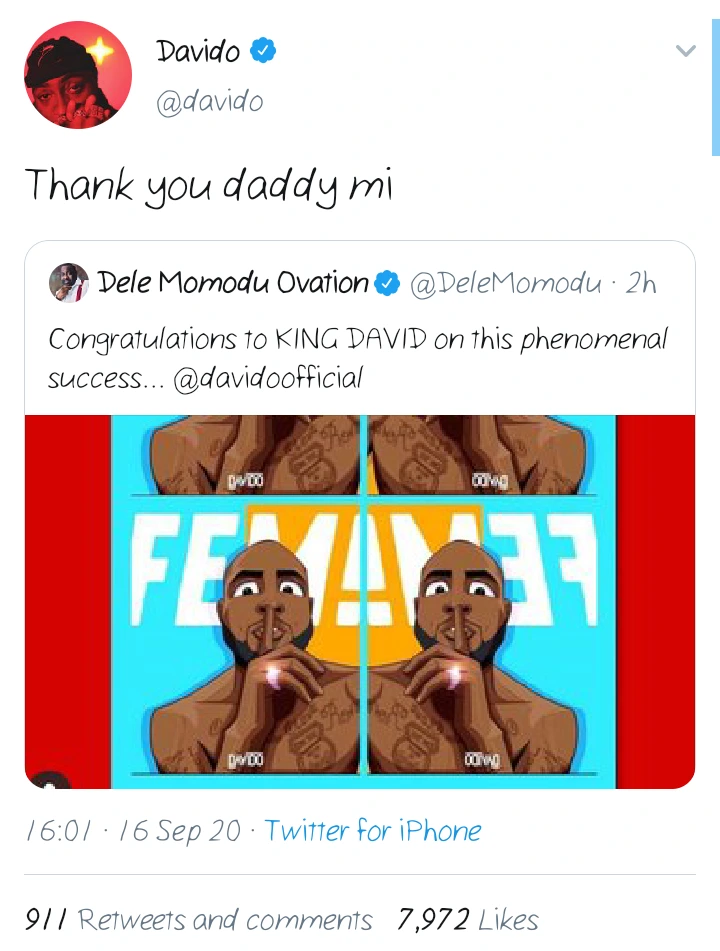 In the picture that Dele Momodu posted on twitter, it could be seen that Davido's new song titled FEM have reached 5 million views on YouTube.