After trying to figure out what she was doing from the top level, a picture of a small girl hiding on the outside of a window appeared on social media, leaving people in stitches in the comments section.
Although the image insisted that woman was pretending to be Spider-Man, the comments section's readers weren't buying it.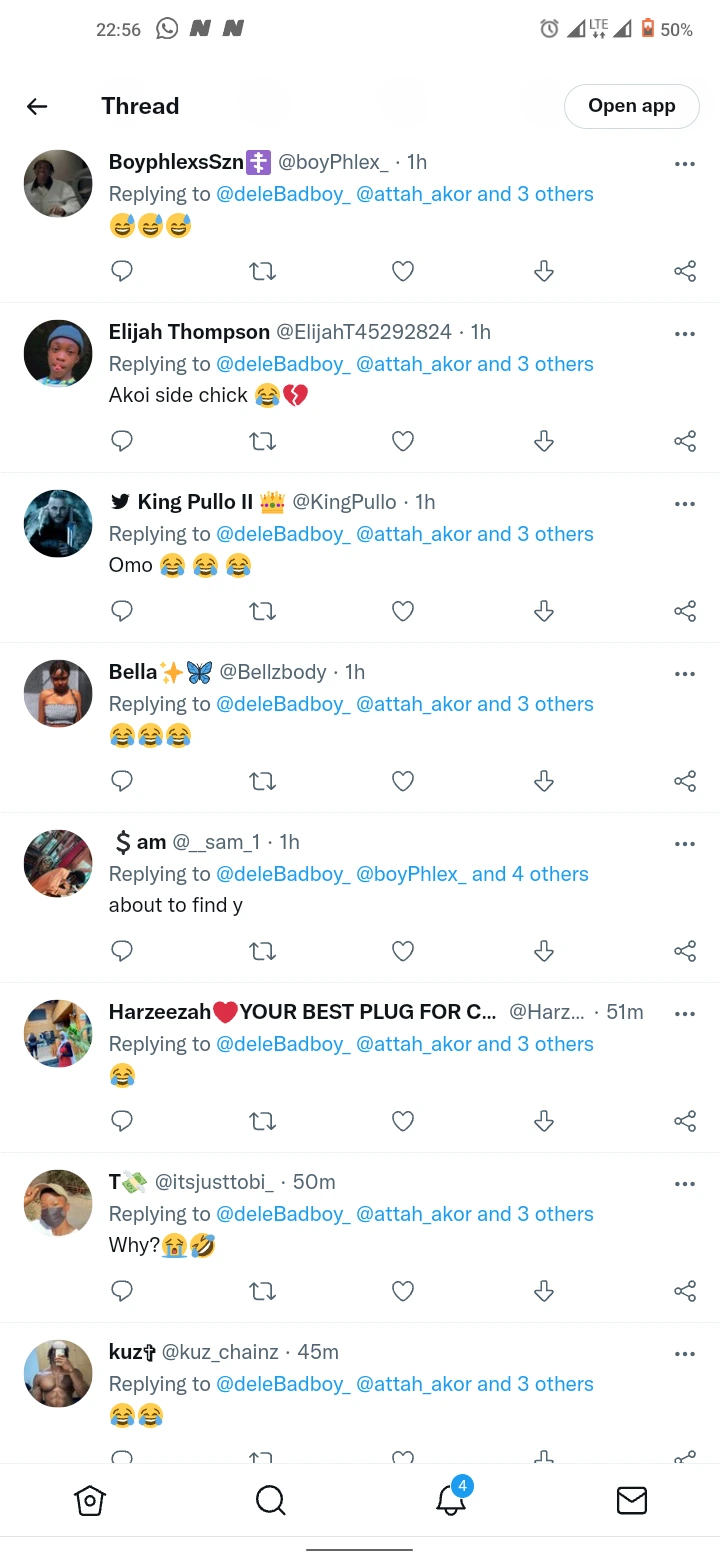 This young woman was only a side chick who was inside the house with a Man whose wife returned home without informing her husband, leaving her with little alternative but to climb out side the window and hide.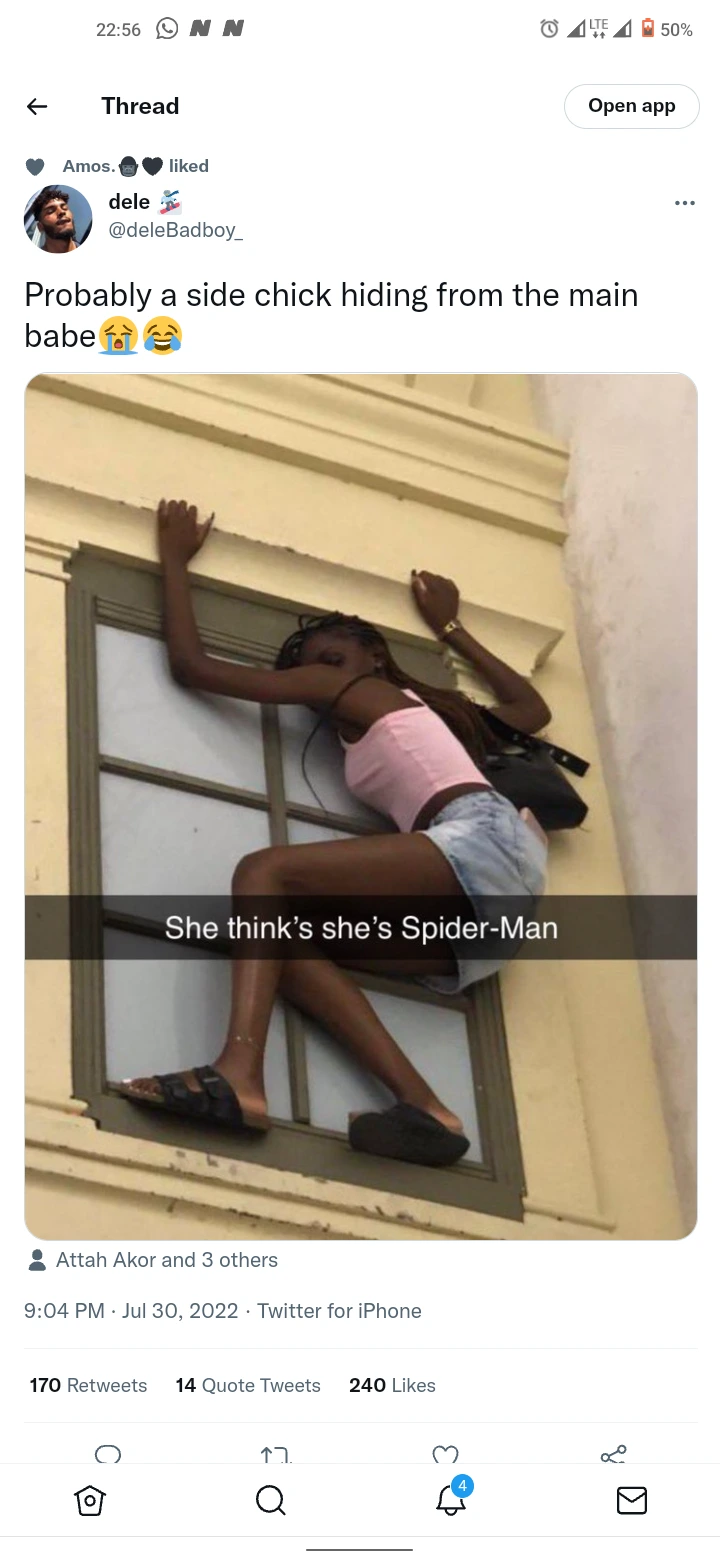 An individual by the user name of " Dele @ DeleBadBoy " felt the need to share this sight with the people on social media.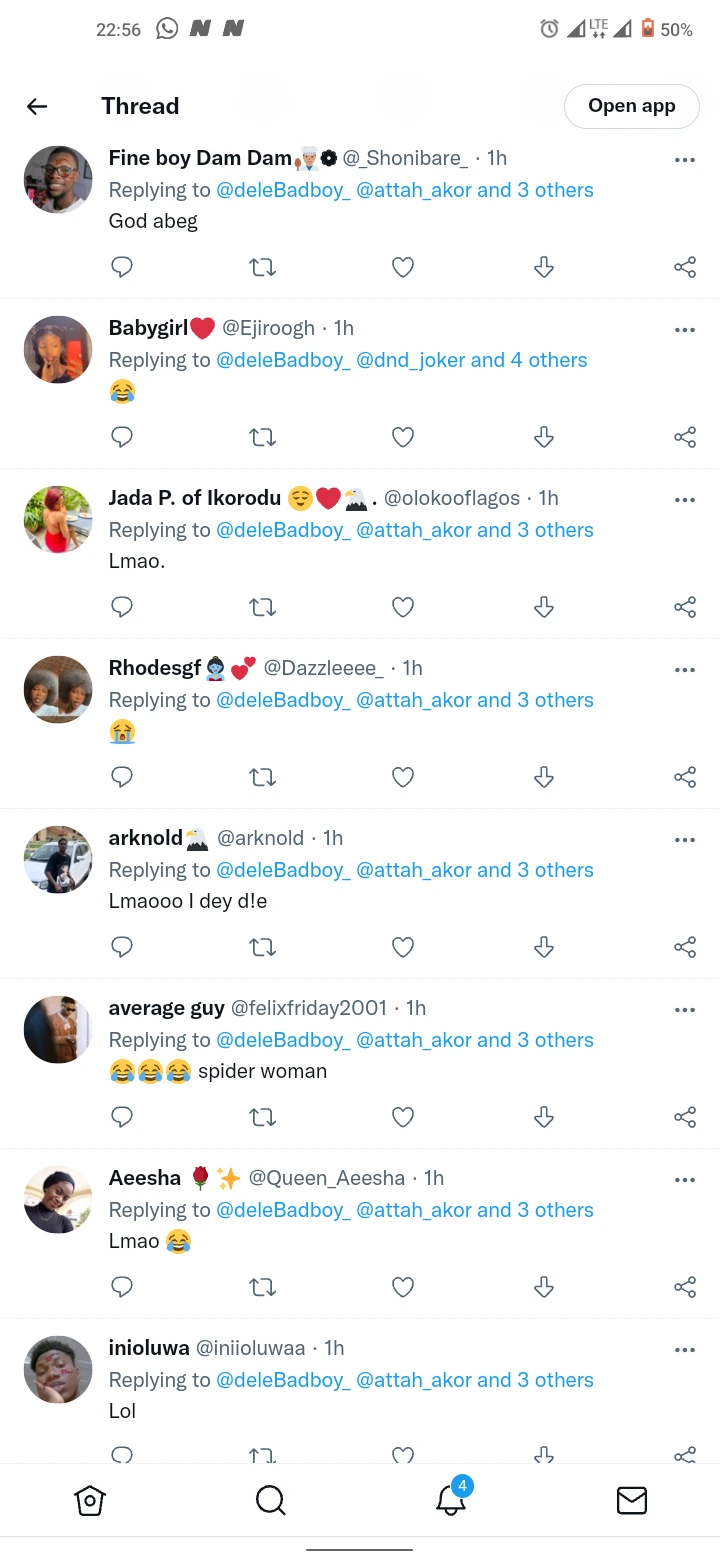 On the 30th of July 2022 around 9:04 PM , and captioned it " Probably a side chick hiding from the main babe "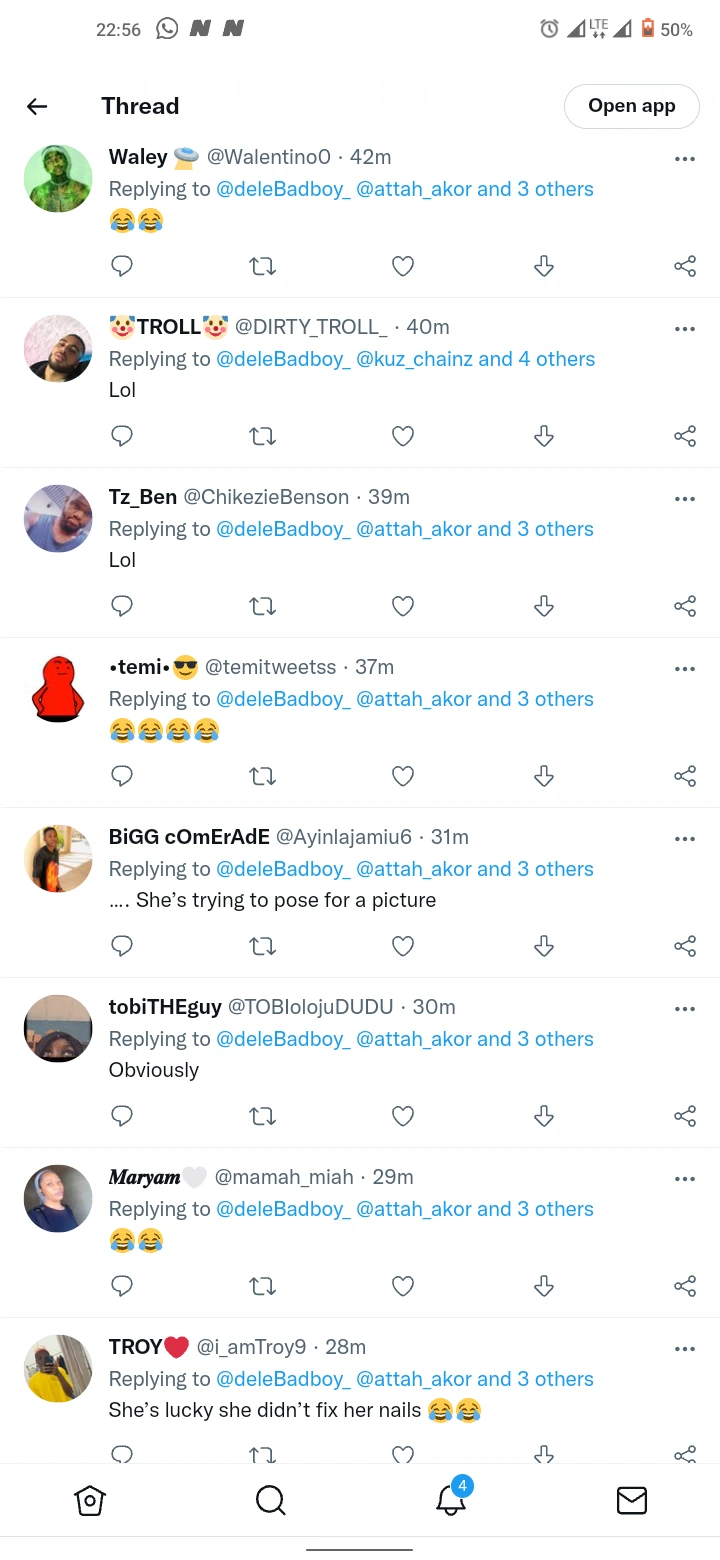 The following content is supplied from twitter.com and here is the link