Mother Caught her Daughter in a Hotel Room with a Man, See what She did to her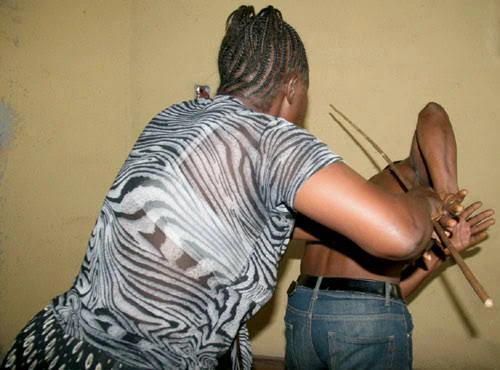 An Unnamed Nigerian Woman and mother reportedly caught her beloved Daughter inside a Hotel apartment with a Man, trying to make out.
WhatsApp Group NJW Update
According to report, the Nigerian mother didn't take it easy with her Daughter, when she found out that she came to the hotel to see and make out with an unnamed Man, who claimed he is a business man.
https://www.instagram.com/p/CFzInBbgLUA/?igshid=e0wdppfnnyhk
In a Video shared online by Torixus, the Young mother was seen disgracing and dragging her beloved daughter out of the Hotel, after she found her in one of the rooms.
Our correspondent reported that the woman came to the Hotel after she was informed by an informant that her daughter locked up in a hotel with a Man. The mother didn't hesitate to visit the hotel to see for herself if the news was true.
On her arrival, she was directed to the room by the receptionist, after she pleaded to know the particular room housing her Daughter. She went to the room with some hotel staffs who wanted to make sure that less scene is committed in their Hotel.