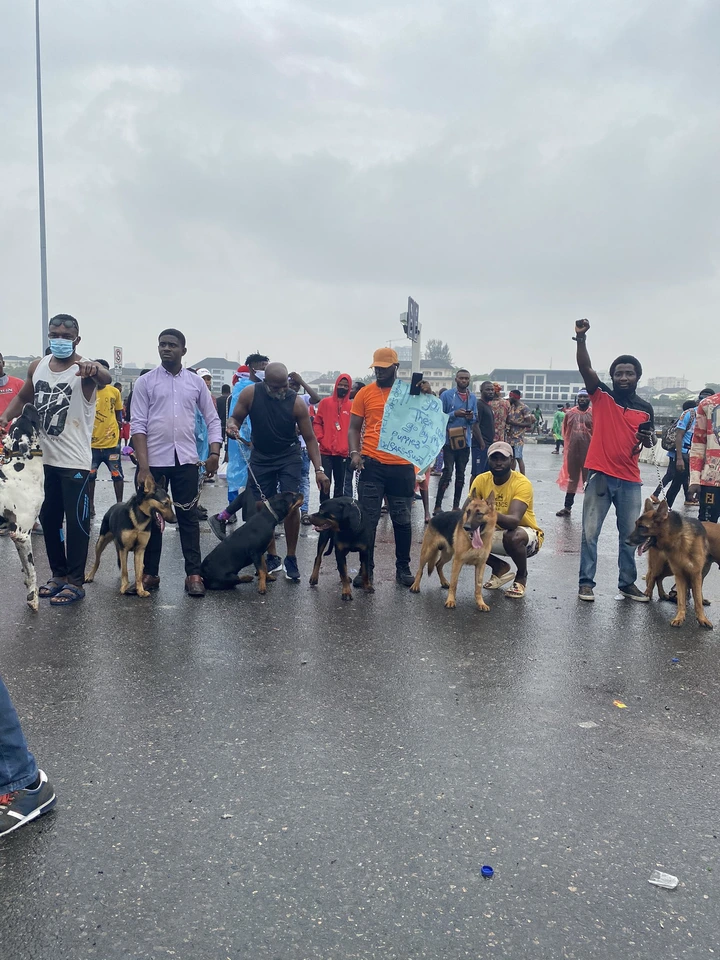 In continuation of the protest this morning youths and other youngsters have once again gathered together to continue the protest. However, today's protest comes with a twist as many of the protesters brought along their pets, most especially Dogs.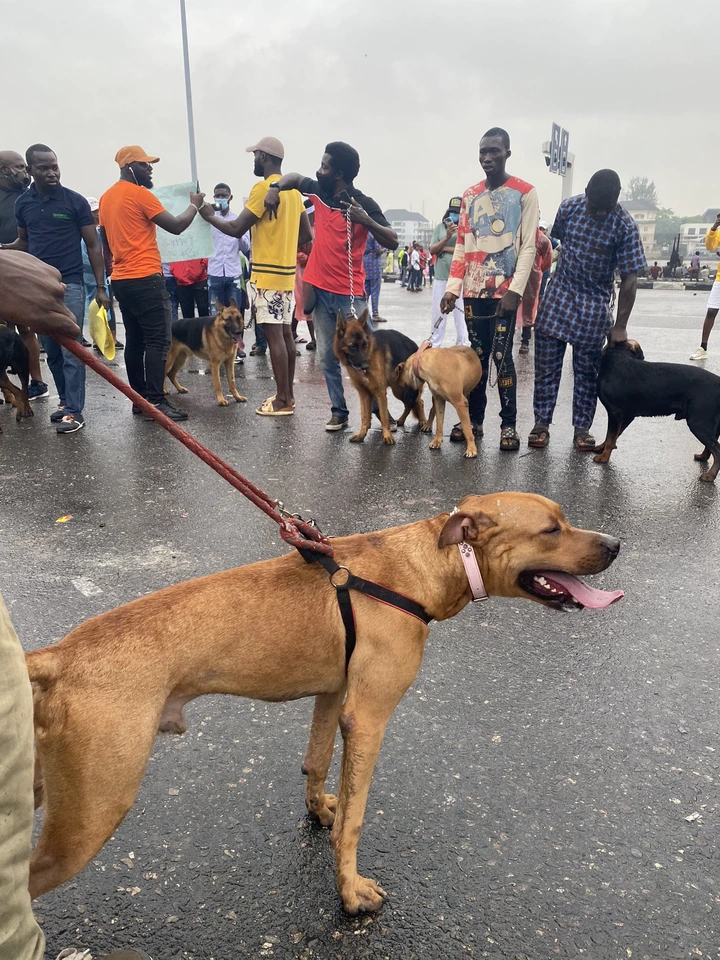 The Protest Going On against the disbandment of the Special Anti Robbery Squad ( SARS) in Nigeria has attracted a lot of attention and many people have been coming out to show their support for this cause and for the movement.
Even though the protest was organised majorly by the youths, it has now became a nation wide protest as people of all ages have joined the protest.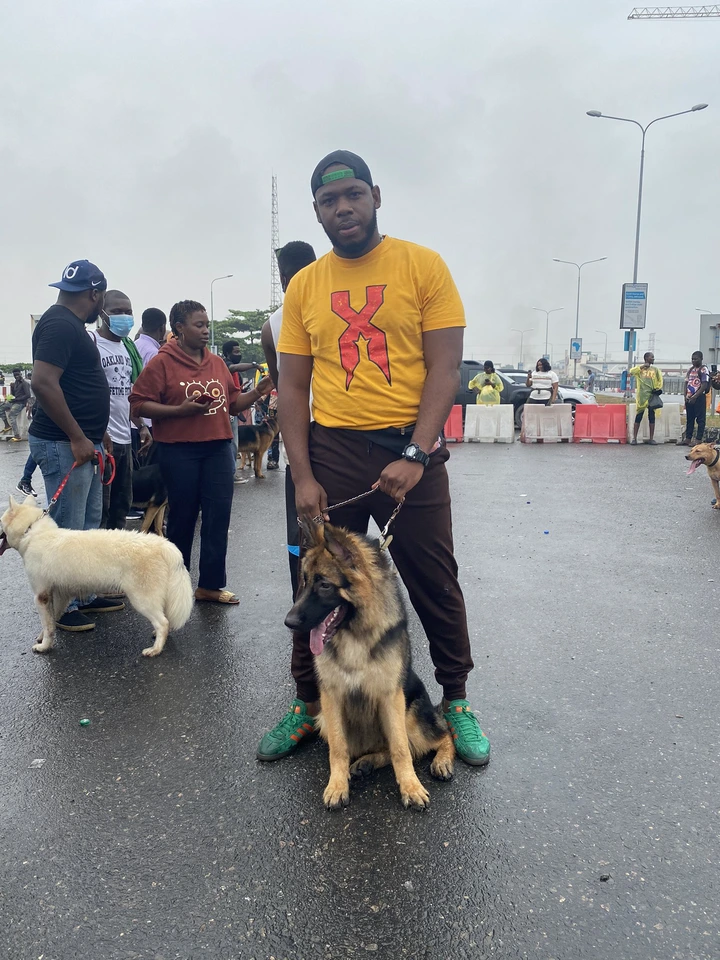 When the pictures of this dogs were posted on twitter, a user gave a funny comment and advised the protesters to hold thier dogs well so they would not bite people.