Secondary School Student Caught Beating Up Their Teacher After Class For Seizing Phone
The teacher reportedly seized a phone belonging to one of the students because she was playing music and chatting in class. So, after classes, the girl and her friend accosted the teacher and beat her up mercilessly.
The poster wrote:
The teacher in this video confiscated a student's phone because she was playing music during class. The student and her friend then beat up the teacher after school.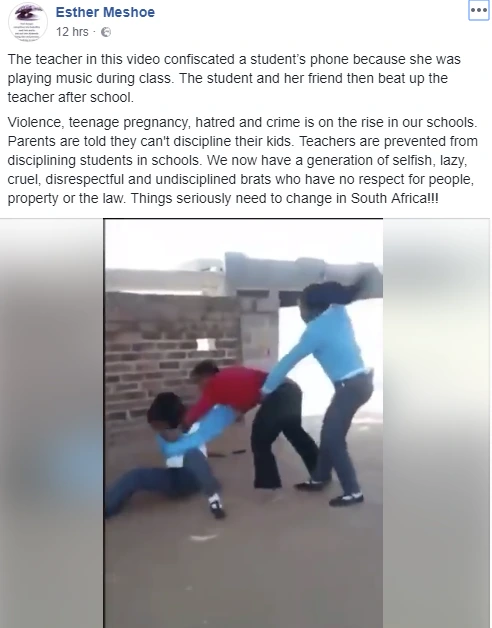 Violence, teenage pregnancy, hatred and crime is on the rise in our schools. Parents are told they can't discipline their kids. Teachers are prevented from disciplining students in schools. We now have a generation of rebellious, selfish, lazy, cruel, disrespectful, irresponsible, and undisciplined brats who have no respect for people, property or the law. Things seriously need to change in South Africa