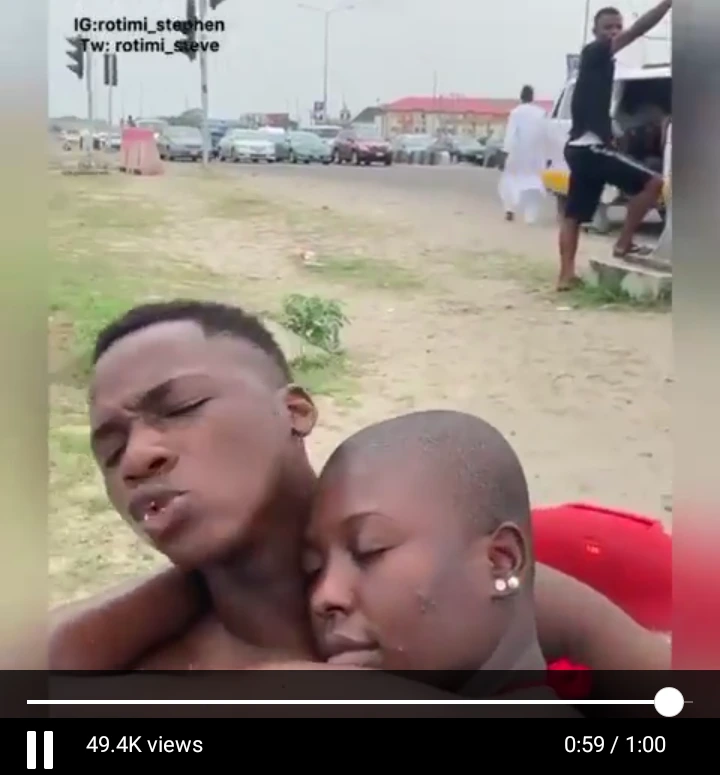 The young man said to be Rotimi Stephen sees this as enjoyment. In the video you can see people and cars on the highway as this act has caught the attention of many. But this is just strange to see a young beautiful girl doing such in the highway.
What do you think about the video embedded in this article? Share your thoughts and opinions in the comments section below. Thank you and don't forget to follow me @sarahTALKS for more entertainment and interesting articles.
We have seen many youths do terrible things online just to get attention from Nigerians. Though this act is not new to us but it will always be weird to see people in such a manner on the highway, being it during movie shooting or other comedy skits as the content in the video doesn't seems to be funny in anyway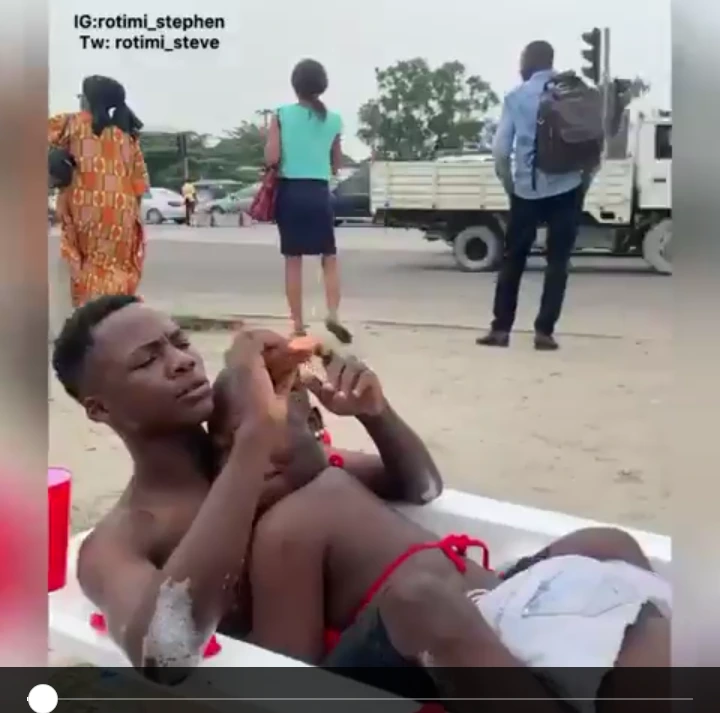 The video was shared by Nigeria's popular blog "instablog9ja" with the caption; what's going on here. The link embedded above will take you to the full video on Twitter.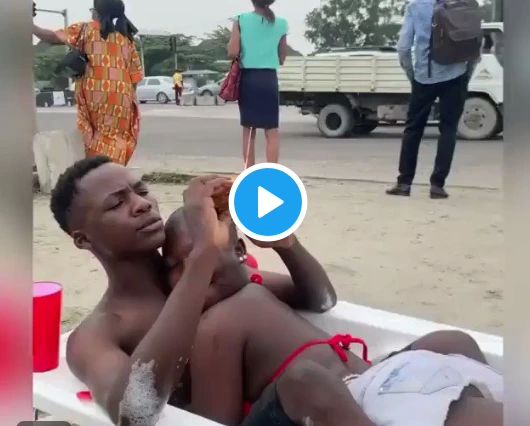 The quest to get famous and start earning in Nigeria has become very high to the level that many youths tends to neglect the ways of an African man. The legacy our fathers left is gradually been taken to the mud by the youth.