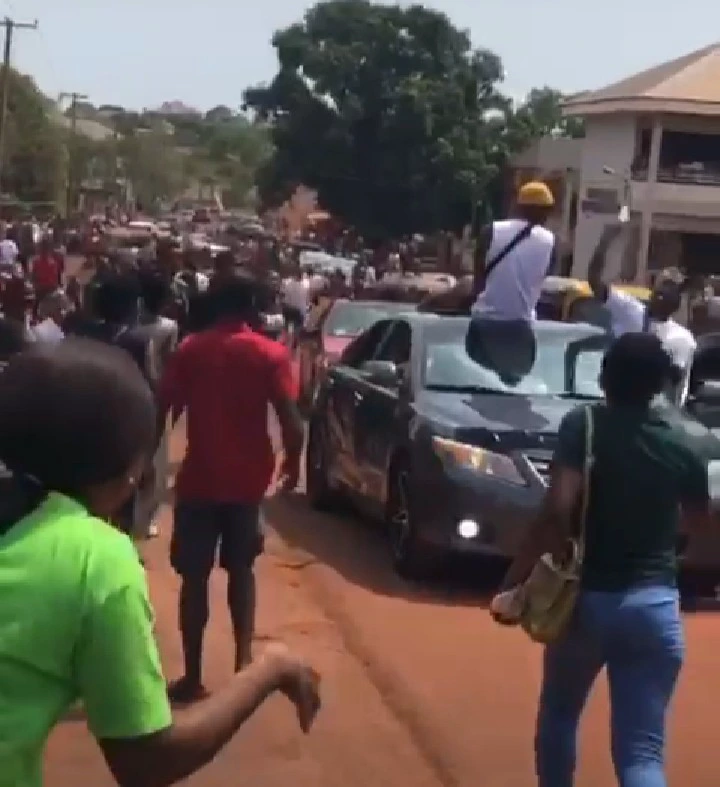 Students don't often lay their hands on free cash especially now that things are really tough in Nigeria. Fortunately, today some group of guys suspected to be internet fraudsters stormed the premises of Institute of Management and Technology, Enugu and began to spray loads of cash on students walking along the road.
The video which is currently trending online show moment students ran after these guys asking them to spray some more money.
The guys were said to be final year


students of the school, who out of excitement sprayed huge sum of cash on passerbys.
Well, students didn't waste time to do justice to the money as many of them were seen chasing and scrambling to get hold of few notes.
While many were busy hailing and taking pictures of the guys.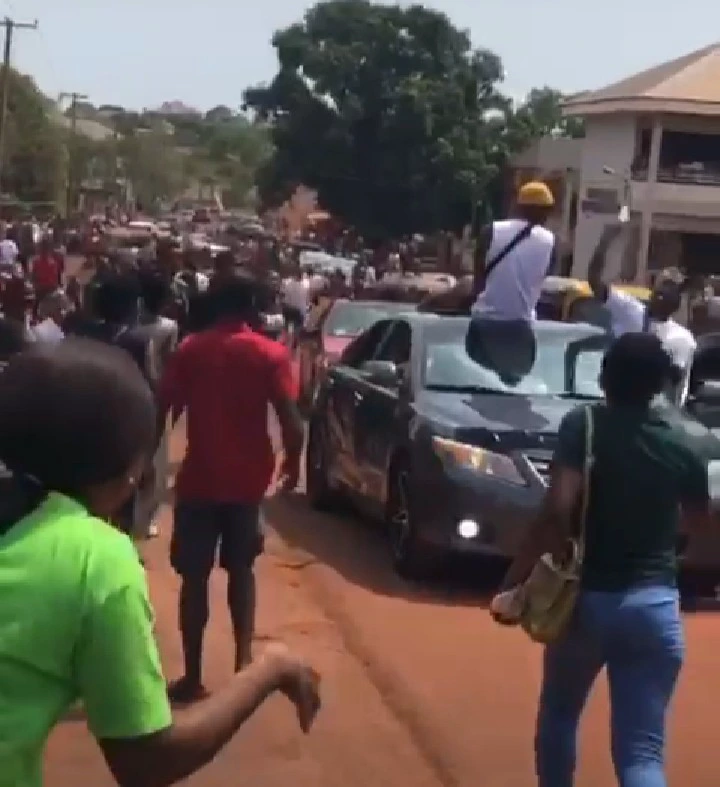 Comments
0 comments