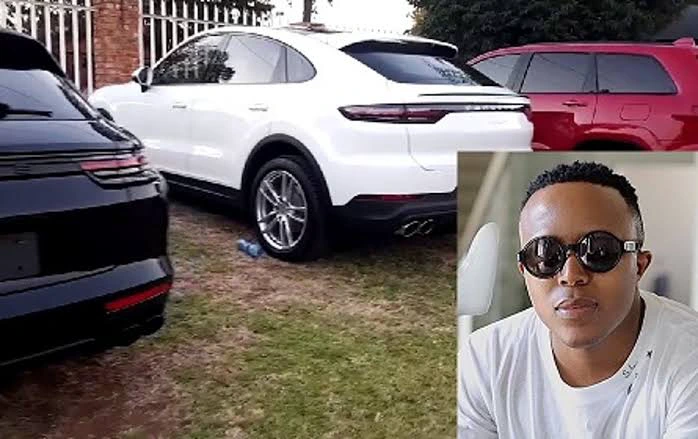 That guy Hamilton Ndlovu boasting about all his luxury cars? Turns out he didn't pay tax. And it seems he acquired his riches through less honourable means.
WhatsApp Group NJW Update
So #SARS is eyeballing him. – @gregnicolson"
Apparently he did not pay tax and he is investigated. Many followers are on his case as they have explained that he shouldnt have went public.
https://t.co/lpnS5XplsT
@David, "Thank you. That reminds me. I heard of someone who appears to have avoided paying tax. I don't know the person directly but I think I have sufficient information to identify him. How does one go about reporting this?"
WhatsApp Group NJW Update
@Edward, "SARS must do the same with Pravin Gordhan and WMCs and must stop pursuing people selectively. People of a particular race can do as they wish whilst blacks are always targeted, whenever a black person becomes rich there has to be charges manufactured to paint them as corrupt."
Hamilton Ndlovu pulled a stunt during the critical lockdown stages by showing off his expensive cars. Hamilton posted them on social media and other people were on his case about why is he showing off. Recently it has been trending that Hamilton Ndlovu is in the Hawks watch and they are investigating him.