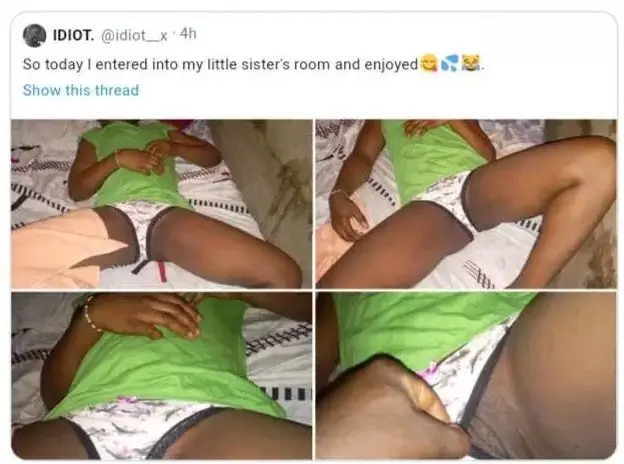 A Twitter user with the name @idiot_x posted a photo of his young sister sleeping half "neked" on Twitter.
TweetLeak: Trending Young Sister Sleeping Half Naked
It was not so funny to those who saw the post as they took to the comment section to express their disappointment in response to the post and retweet.
The guy posted the photo with the caption;
"So today I entered into my sister's room and enjoyed With Her …"
The tweet generated 1.9k likes, 451 retweet and 2.9k comments within a few hours after the tweet was posted an update.