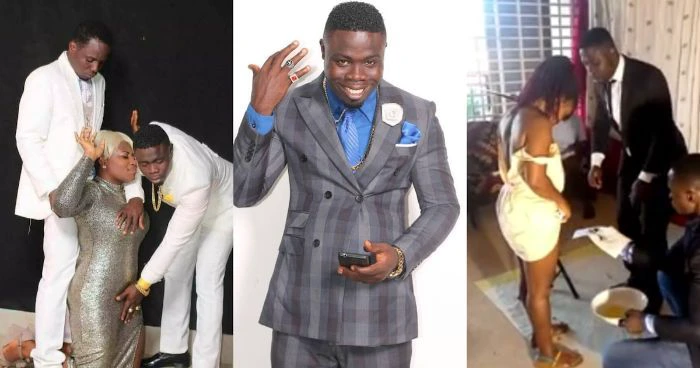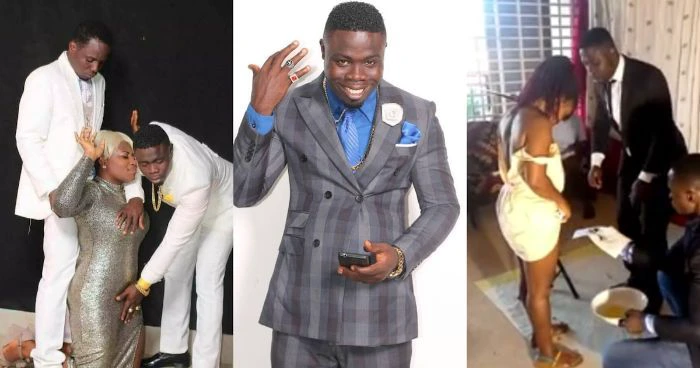 Pastors have become so many things nowdays as the Bible says that there comes a time where fake pastors will be exposed.
Pastors play a very huge role in the world, in a country, in a constitution as well as in the communities, majority of pastors are males and only few female pastors, we usually look up to pastors as our deputy parents, they are leaders so everyone expects pastors to do well and lead by example.
In the video https://youtu.be/VGxIkFiBCZM the pastor is trying to perform miracles in a church during praying session, he is trying to chase demons out of the church members but things turn out to be the other way around, the pastor put his hands on the woman but nothing happens, so he try a new way and he applies pressure by strangling the neck of the woman, still no miracle he then applies more pressure until the woman struggles to breath.
In a situation like this, what the pastor is doing is very wrong, he shoukd just act like a normal pastor and preach the word of the Bible, if he cannot perform miracles that means God didn't gift him to, it is the same when it comes to prophecising, pastors shouldn't fake prophecy just to make church members have more faith in them, if they are not gifted to prophecise, they should just act normal and pray hard that God grant them strength to sense situations and perform miracles.

Comments
0 comments