What is killing all the yahoo Boys in Abraka?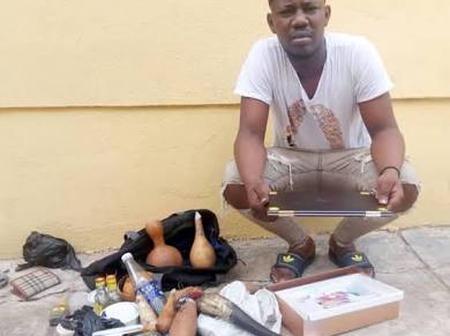 Abraka is the host community of Delta state university, one of the foremost higher institutions in Nigeria. The community is a semi town located in the rich oil regions of delta state. Most boys here are super rich. Even the students in higher institution boost of super exotic cars. Though oil communities are usually rich, these boys are not into oil business. In fact, they are not interested in your oil money. They have lucrative business far more profitable than your so called oil business. This their work is internet frauds, hacking, love scam and others too numerous to mention. They are so established in this business in Abraka that you can hardly see any other cars except their trademark cars, Benz, venza and Lexus. Any other car is for learners. These yahoo Boys as they are called are super rich and Abraka seems to be their headquarters.
However, since November 2019, something strange have been happening in the town and indeed in the nearby communities. Most of these young boys are now dying in numbers and I am very concerned. These boys are very good people. Very generous and jovial. I wonder why people take delight in killing well to do youths. One called ogaga, well known in ekrejeta just came back from Dubai, slumped and died. He is from orerokpe. Another one married in December and he died January 10th without any symptoms of ailment. His name is Don Otuya from obiaruku but stays opposite the second campus gate. People in this area must know him very well.
Promote Your Song Today With NJW Music Digital Plug - 09068228285 (WhatsApp Only)
Share this post with your friends on
0 Responses