A new couple's wedding was nearly ruined by the husband's side chick. A wedding ceremony involving a new couple was nearly ruined by the newly married groom's side chick.
After the pastor blessed the wedding, he invited church members and invited guests to make an offer that is a love offering to the newlywed couple. Both the husband and wife were given separate bowls to collect gifts from guests who came to support the wedding.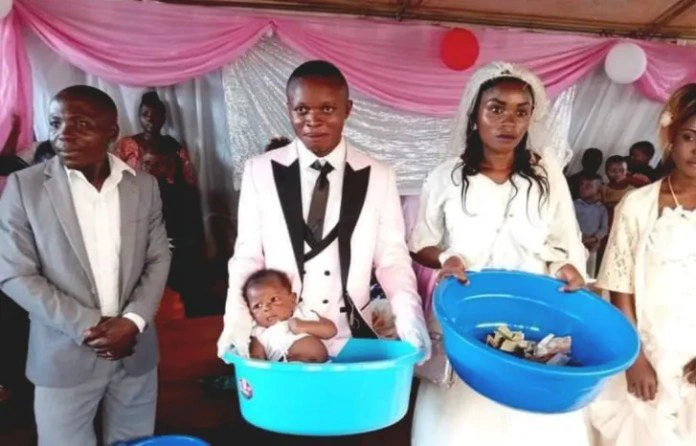 During the offertory, a lady believed to be the newly married husband's side chick brought a child as an offertory to the husband. Seeing that, the wife got annoyed and frowned her face whiles her husband faked a smile.
This step however didn't stop the wedding because the side chick came late. The couple was already blessed by the pastor as husband and wife