But as you can guess and as has always been the case, there is a catch ad this plan is not available to every one using the network, it is only available to a particular sect of Mtn Users.
It should be noted that this MTN plan is available for about 7days, it's valid for Seven days but for only those that meet the Criteria
The first Criteria is that you must be an MTN users, the next is that your Sim Card must be 4 go Enabled, both Sim Card and Mobile phone.
If you meet these two criterion then you are good to go and you are eligible for the mtn 1gig plan for just #200 go ahead and dial this code for MTN 1GB for N200 – Dial *131*65# and choose 2 (Valid for 7 days) or Dial *131# and click 9 then 1.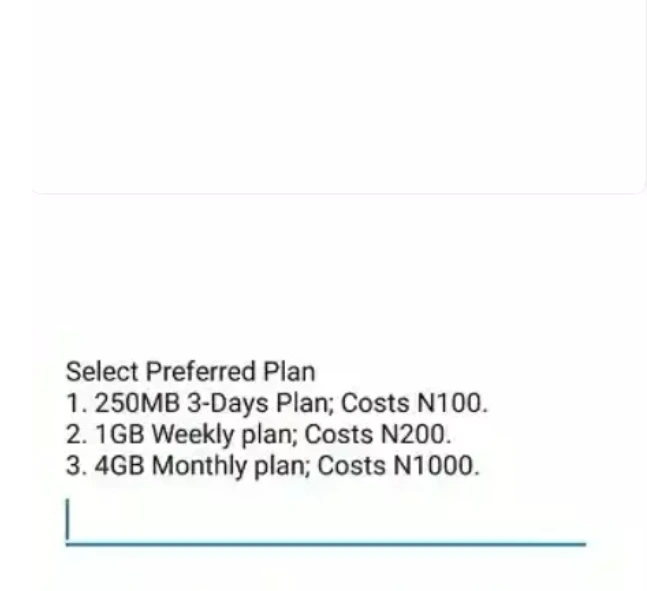 Also, there is another Available plan for you too, MTN 250MB for N100 – Dial *131*65# and choose 1 (Valid for 3 days).
Note:- The offer is only eligible to all 4G LTE Sims cards and that 1GB for 200 Naira (₦200) data plan is a NIGHT PLAN package that is active for use from 9 pm to 6 am daily. Secondly note that this new data plan package is the same for 2.5GB (₦500), 5GB (₦1000), and 10 GB (₦1500).