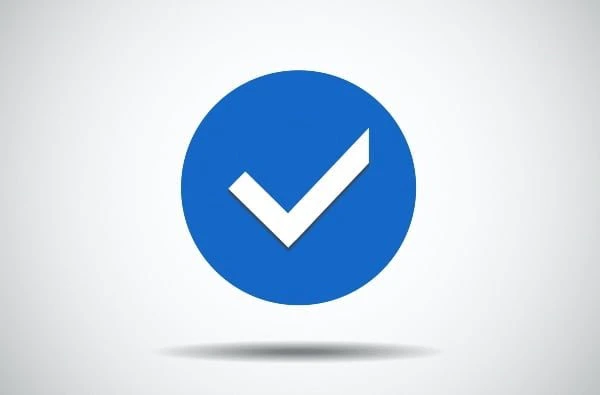 For any reason you may want a verified badge for your Facebook profile…
The following are the requirements to apply for a verified badge?
To get verified, you'll need to use the desktop version of Facebook. And for pages, you'll need to have it set to "public figure."
WhatsApp Group NJW Update
Once that's in place, here's how to get your page verified on Facebook:
1. Go to facebook.com and log into your account.
2. Go to this link and fill it out, including adding in a reason why you think your account should be verified.
WhatsApp Group NJW Update
You'll have to provide a copy of your photo ID to become verified.
3. Hit "Send."
You'll get a notification after Facebook has started reviewing your request, and in the event that it's denied, you'd be able to re-apply 30 days after rejection.
How to get verified with a gray checkmark on Facebook
If, instead, you want the gray checkmark, go to your page's settings, and under the "General" tab select "Page Verification."
WhatsApp Group NJW Update
Then click "Verify this page" and enter a publicly listed phone number for your business, your country and language. Click "Call me now" — this lets Facebook call you with a verification code.
After that, simply enter that four-digit verification code click "Continue." You'll get a notification about your status once the company's reviewed your credentials.
Facebook looks at a number of factors when evaluating Facebook accounts to determine if they're in the public interest and meet our verification criteria.
In addition to following Facebook's terms of service, your account also needs to be:
Authentic: Your account must represent a real person, registered business or entity.
Unique: Your account must be the unique presence of the person or business it represents. Only one account per person or business may be verified, with exceptions for language-specific accounts. We don't verify general interest accounts (example: Puppy Memes).
Complete: Your account must be active and have an about section, profile photo and at least one post.
Notable: Your account must represent a well-known, often searched person, brand or entity. We review accounts that are featured in multiple news sources, and we don't consider paid or promotional content as sources for review.WhatsApp Group NJW Update